Spike,
Fashion
Sales
Page #3, Vol. #1, Wednesday February 08, 2006 01:33:57 PM -0500Chattanooga, Tn. 37343
Beautiful Models & Apparel
Note: 100% Money Back Guarantee
Valentine, Problems: 888-285-6930
If you would like to be a Model for Spike, Fashion then email or call! Video Preview of previous Photo. shoots
1a. #5770 Cupidís Bitch crop top One Size As Shown 19 TOP #2707 Thong to match Cupidís Bitch crop top One Size, As Shown 19 Set, $25.50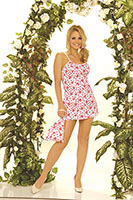 1b. #1238

Cotton Valentine print slip style chemise w/ adjustable straps. Matching bag & hair scrunchie included $21.50 S-M-L White Print CHEMISE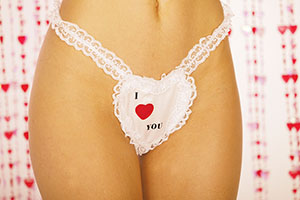 #2521, I Love You heart g-string $7.00 One Size, As Shown

Descript.

1e.

#2730 Satin g-string w/ lace ties & satin bow on the back $6.00 One Size White/Red

1f.

#3526 Cheeky shorts w/ cut out back & satin bow. Under wire strapless corset top w/satin bow at the bodice. Adjustable hook & eye closure $21.50 32-34-36 Pink Size Descript.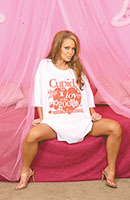 2a. . #15 Valentine cotton t-shirt. Wear it as a night shirt or t-shirt $13.50 One Size White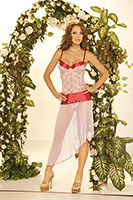 2b. #1249 Embroidered gown embellished w/ satin bows, side slit, satin trim at the bodice & at the waist. Gown has underwire cups & adjustable straps $39.90 S-M-L-XL Red 10 GOWN

Size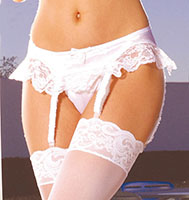 2c. #1948 Satin garter belt $9.00 One Size, Black, White, Red

Qty Color Size Descript.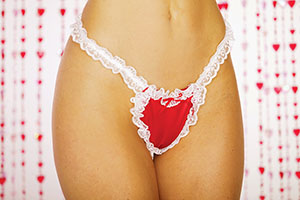 2h .#2529 Satin heart g-string $7.00 One Size As Shown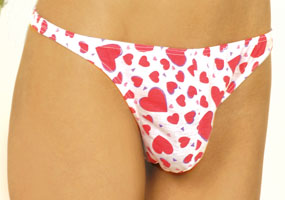 2e. #2743 Menís cotton Valentine print thong $8.00 One Size White Print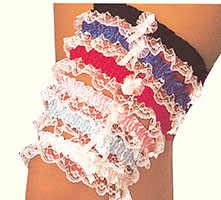 2f. #3555 Assorted leg garters $9.00/ Doz One Size Assorted

Descript.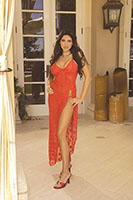 3a. #1213 Chiffon burnout long gown w/ side slit, satin adjustable straps & bow treatment $37.50 S-M-L Red GOWN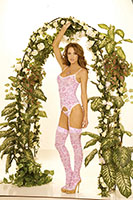 3b. #1406 3 piece set. Stretch mesh heart print cami set, g-string & stockings $21.50
One Size Pink 9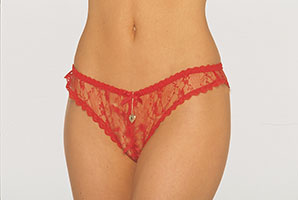 3c. #2320 Crotchless lace panty w/ gold locket One Size Black, Red White, Jade, Royal, Purple $6.50
3d. #2716 Satin heart g-string One Size As shown $7.00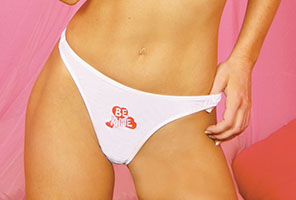 3e. #2829 Be Mine thong $9.50 One Size White


Descript.

3f. #3806 Hot booty shorts in a heart lace print w/ a keyhole back & satin bow. Matching halter bra w/ satin bow at the bodice. Bra has adjustable hook & eye back closure $21.50 S-M-L Black, Red CHEEKY SHORTS

Color Size Descript.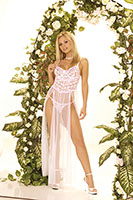 4a. #1229 Under-wire gown embellished with satin bows, adjustable straps, sheer bottom w/ open panels. Matching g-string $37.50 S-M-L White/Pink 2 GOWN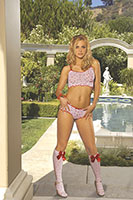 4b. #1417 3 piece set. Heart print cami top, booty shorts & matching knee highs w/ satin bows $18.50 One Size White/Red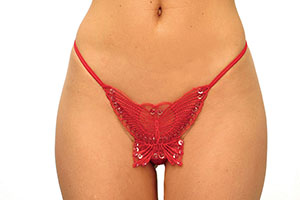 4c. #2406 Butterfly thong $7.00 One Size White, Red, Black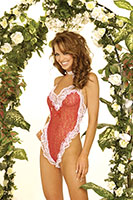 4d. #7665 Heart body cover trimmed in lace. Satin bow trim $12.00 One Size, Red TEDDY/ TEDDIETTE

4e. #2978

Cotton Valentine print crotchless panty $7.95 One Size White Print Size Descript.

All Rights Reserved: "Spike", Spike Media Productions, 01/15/05 Writer/ Publisher/ Photographer/ Philosopher/ Web Master/ Engineering Designer/ Inventor and Fun Seeker